Blackwall Reach, Swan River
5- 15M
This area in the Swan estuary provides different marine life and a bad weather option. The visibility can be poor and the bottom is easily stirred up, especially if there is dredging in the port. On the plus side, it sheltered, often not too hard, easy to park and entry is easy. There are currents but usually manageable with care, except towards the centre of the river. The area has long been used as a dumping ground, so there are at least 3 old cars sunk into the bottom. The debris attracts a small range of marine life. The fish life includes bream, stripey and toadfish with plenty of cardinalfish along the rock walls. Like any dive it's what you make of it to an extent and every site has something remarkable. Look out for breeding male cardinalfish that rear their young in their mouths. The river is often full of harmless but fascinating jellyfish. There is also a barge sunk nearby although it is difficult to find in the green, murky water without local knowledge. Tow a dive flag and be wary for boat traffic.
Bicton Baths
2-15M
This is a dive to do once in a while for something different, especially in unfavourable weather. The site lies just down river from Fremantle port and has the usual issues present on most river dives, fine silty mud that is easily stirred up by the unwary and sometimes poor visibility. Lots of divers go crabbing there, but there is actually plenty to see for the patient photographer, naturalist, or new diver. There are plenty of nudibranchs, sea anemones, bream, yellow tailed grunter, blennies, seahorses and porcupine fish. This is a very popular spot for night diving. Currents can be strong away from the shore and be wary of other river users. During strong rainfall outflows it can be much colder in the river too.
Straggler Rocks
It is the closest offshore reef near the ramps at Fremantle and is a popular spot. The rocks are usually visible and dry to 12M height. This area is often dived as a shallow second spot on the way home from Five Fathom Bank. The reef is generally shallower and less exciting on the sheltered side. The best diving is on the more exposed seaward side, but only during calm weather.
Straggler's Dredge
20M
GPS: S 32°03.884, E 115°36.114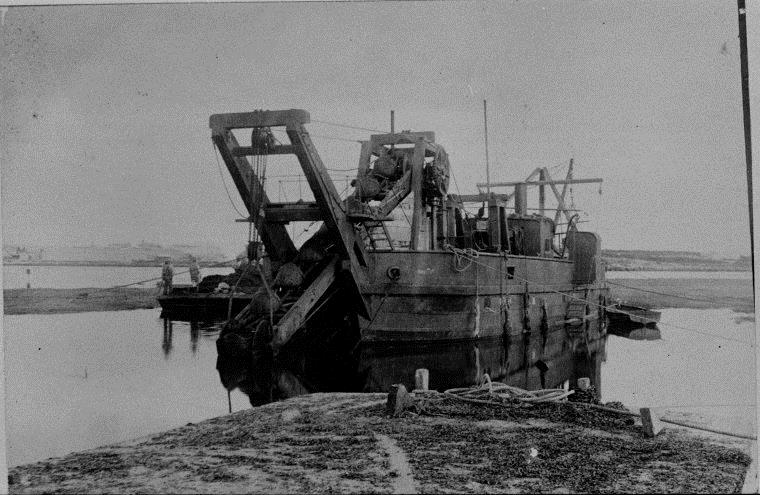 This wreck was found in 1998, 2 kms west of Stragglers Rocks between Stragglers Rocks and Five Fathom Rock. It lies relatively intact on sand. She is covered in delicate sponges and corals. The bucket dredge "Fremantle" was built by W. Simons & Co. in Scotland in 1894 and was a 45 foot long, 150 ton capacity dredge powered by a compound steam engine. She was used by the Public Works Department until obsolete. She was largely dismantled for scrap, then the hull was scuttled in 1936.
Wreck of the "Ulidia"
3-6M
-32.057666667 115.628833333
This wreck is a good example of how a lot of bad luck tends to follow after a little bad management. "Ulidia" was a fully rigged ship of 2263 tons built by Richard Duck and Company in 1889. In 1893 she arrived off Bunbury with a cargo of railway iron and fittings. She ran aground there and was refloated and brought to Careening Bay. After repair she couldn't find a cargo and was loaded with sand ballast. Underweighted and difficult to steer she set off for Sydney to pick up a new cargo. The weather was poor and with a lot of the rudder out of the water due to the improper ballasting, she couldn't make any headway. The anchor was let go but jammed in the hawse pipe and the ship dragged onto a reef 600 metres north-north-west of the northern-most point of the Stragglers Rocks on the eastern side of a breaking reef. It was hoped she could be saved but the weather only got worse and the vessel rapidly fell apart.
The wreckage lies on an east-west axis with the bow on the reef rising nearly to the surface in 3 metres of water and the stem on a sand bottom in 6 metres. The overall wreckage is spread over 99 metres and consists of the usual tangle of iron. The bow is almost complete but lying backwards propped up by the iron strokes of the bow section. The wreckage is heavily covered in weed and concretion and may take a little imagination to work out components. The location is exposed to heavy swell. She is prone to a heavy current. The wreck site is adjacent to the heavy breakers on the roughest part of the reef. The stern is close to the surface and a navigation hazard.
Robbs Jetty remains, South Fremantle
8M
This former jetty now consists of 120 metres of broken pylons directly out from a point 20-30M south of a statute of C.Y. O'Conner. The visibility here is normally better than at the Ammo Jetty. Average visibility is about 6 meters.. No actual working jetty remains, just the broken stubs of the pylon's starting about 70m offshore. A visit will involve a surface swim for about 120 metres to the best diving. Tow a dive flag as boat traffic can be heavy. The bottom is silty and can be readily stirred up by careless fin action. At the former jetty end, take an approximate bearing of 150 degrees SSE for about 80 meters and you will find seagrass beds. This shore dive has a nice blend of macro life and larger fish life.
Omeo Wreck, Port Coogee Groin
2-6M
This wreck is a simple and very shallow dive and could be done as a snorkel dive. The Omeo Wreck is accessed via the new marina development at Coogee Beach. The wreck is still visible above the water and easy to locate. Originally built as an iron steamer in 1858, she was later converted in to a sailing ship, then a hulk. She was driven ashore in a storm in 1911.
Ammo Jetty, Woodman Point
8M-11M
This shore dive is often relatively protected and is popular as a simple and relaxing half day out. The visibility is highly variable but is usually about 4M unless there has been a recent storm. The jetty is an old 100 M long ammunition loading jetty now mostly cluttered with anglers. The bottom is silty and easily stirred up. The jetty is about nine kilometres south of the mouth of the Swan River at the Woodman Point recreation reserve off Cockburn Rd in Coogee. The marine life is better on the northern side of the jetty. Old Wives, damselfish, Leatherjackets, Blennies, Yellowtails and Boxfish are all found in large numbers. The site is often more sheltered than the northerly sites and is frequently dived.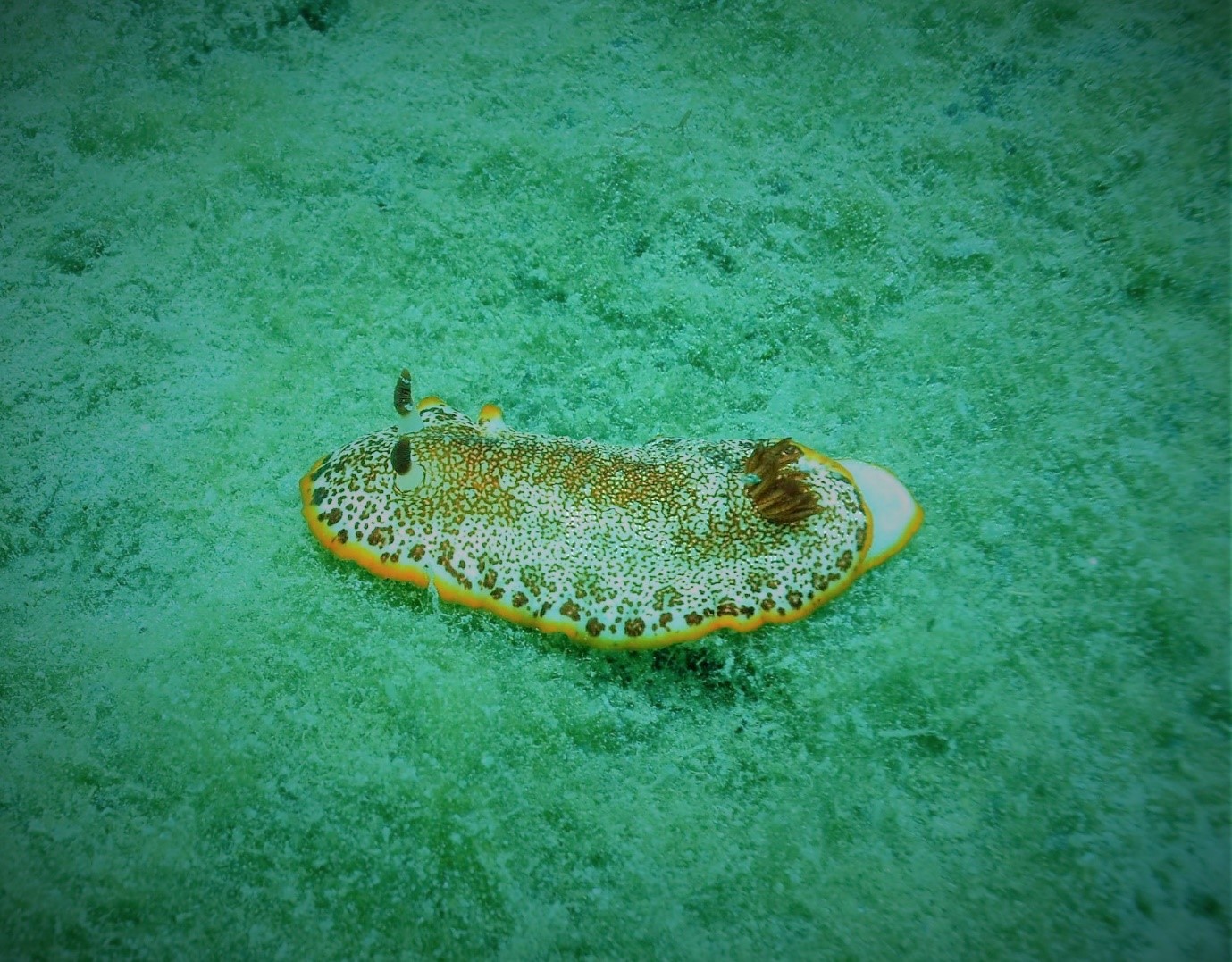 Kwinana Grain Terminal
12-17M
This 800m long jetty is a long single tank dive and is best done as a long surface swim, followed by a dive focussed on the deeper part of the jetty at the end. This jetty is still used for berthing large vessels so beware of possible large shipping movements. The beginning of the jetty crosses flat shallow sand for a considerable distance without offering much for the diver. About half way out the pylon life gets more interesting with plenty to photograph. Visibility is in the 5-10M range and the pylons are well lit as the jetty deck is narrow. Out at the T-section at the end of the jetty the overhead decking shuts out light making it a bit gloomy. However, this is where the big schools of fish are and it makes a great dive for the competent scuba diver.
Rockingham Jetty
10-19M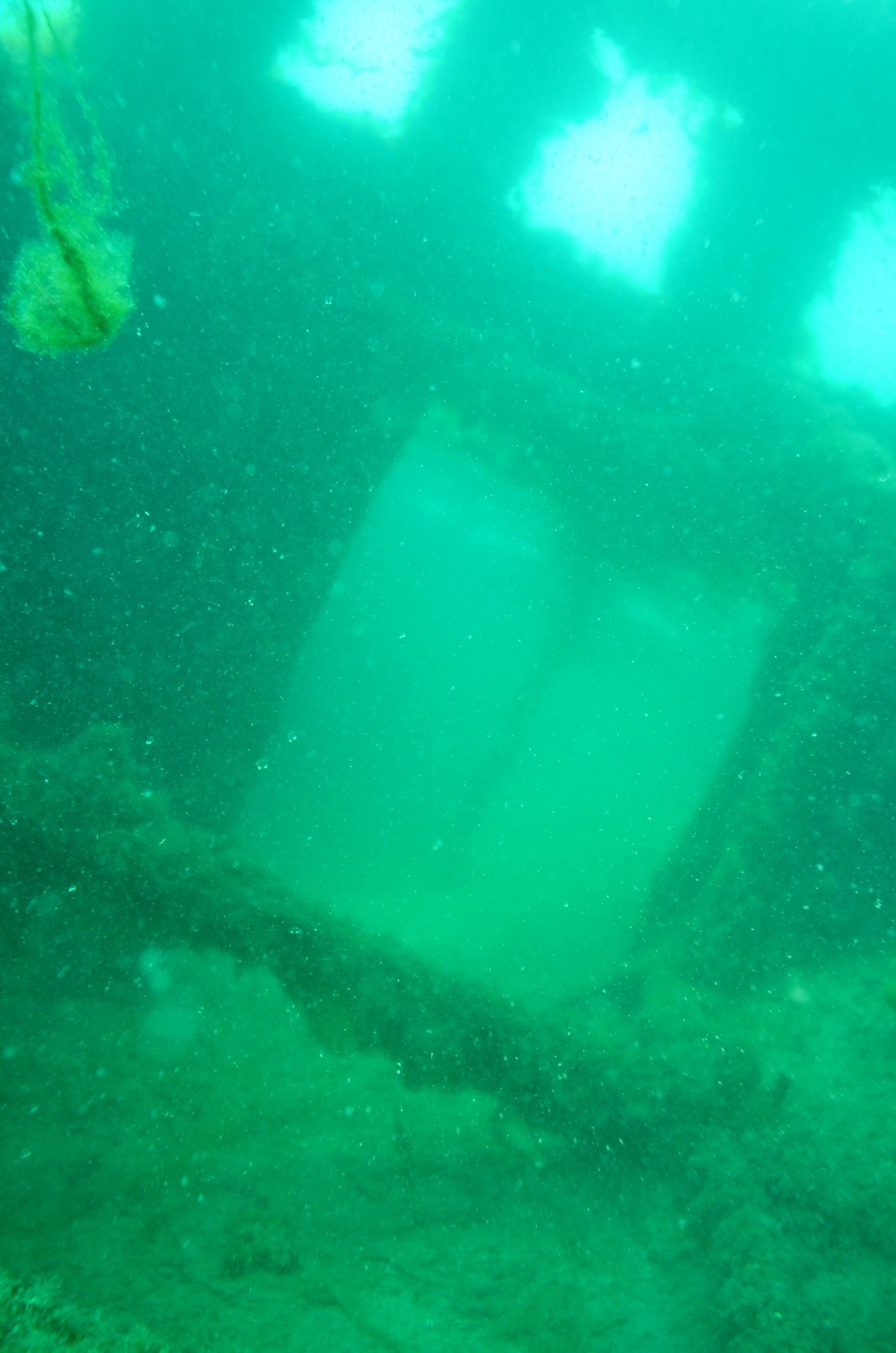 The old Rockingham jetty lies out the front of the yacht club. The northernmost jetty was originally much longer. It is not as great dive but the visibility is usually slightly better than the wreck trail.
Rockingham Wreck Trail
12-18M
This area is reputedly the most dived location in Perth. The reason for this is mostly the shelter offered by Warnbro Sound. The dive sites are interesting dives in their own right, but the downside to having this windy weather alternative dive is that the area has accumulated a lot of silt. Regrettably the visibility is often poor in the sound, often less than 4m (usually only 2m). It is conveniently close to the city and the dive services of two dive shops. This is an easy shore dive, but if you wish to avoid the crowds, consider night diving or an early morning start. The wreck dive trail is approximately 100 – 150 metres out from Churchill Park and journeys around the various sites over a 240M long route. Some of the artificial reef items have been buried or dispersed and they only occasionally surface after sand movement. The trail consists of,
MV Target (1992 boat) at 12m
Unsinkable (1999 boat) at 12m
Cessna (2000 plane) at 12m
Beechcraft baron (1999 plane) at 12m
Petrel (1987 boat – mostly buried) at 15m
Luna sea (1996 boat) at 16m
Old timer (2009 boat) at 18m.
Each of the sites are linked together by ropes. A permanent dive flag is located within the dive trail. These sites attract marine life and octopus, seahorses, rays, Port Jackson sharks and many other species of small fish are seen.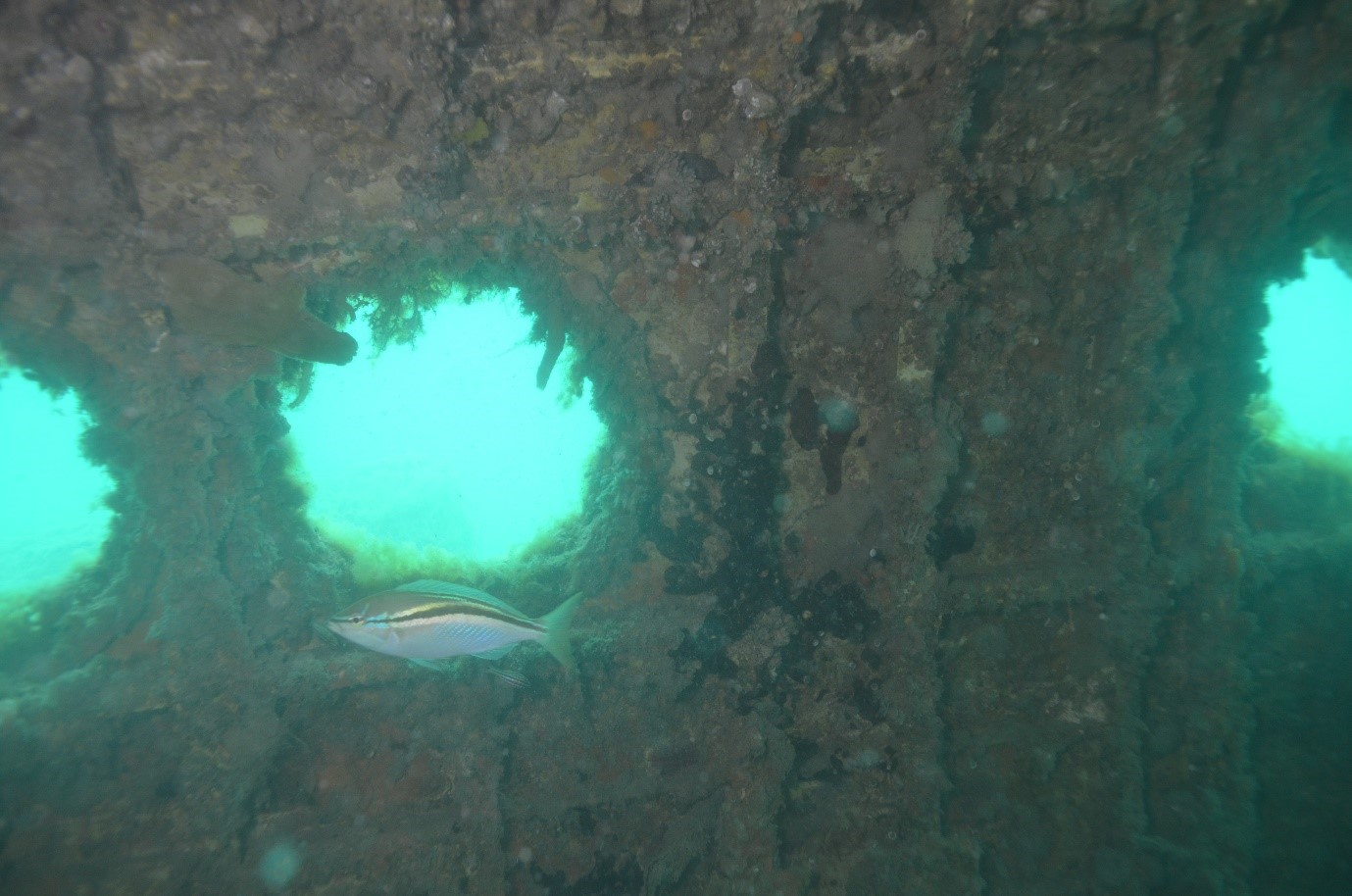 Carnac Island
Good dive spots can be found all around this island with the best reefs to the south and south west. While there is plenty to see, despite suffer from poor visibility at times. The diving is on weed covered limestone reef a mile wide separated by sandy stretches. These reefs are renowned for small caves harbouring a good variety of marine life. There is also an Australia sea lion haulout on the island and a large bird rookery, meaning plenty of snakes. It is illegal to walk on the island without a permit anyway. The area is known for odd marine life including schools of baby hammerhead sharks.
Dark Cave, Carnac Island
14M
GPS: S 31°08.160, E 115°38.630
On the West side of Carnac Island there are lots of sections of reef to explore. This is just one interesting area with caves and crevices.
Wreck of the "Sepia"
14M
GPS: S 32°08.078, E 115°38.441
This iron sailing vessel left London in September 1898 for Fremantle with a valuable general cargo. She was ready to enter port by December and was running along under full sail when she hit Challenger Rock at the edge of Five Fathom Bank. Holed, she lumbered on for half a mile before foundering south west of Carnac Island. The vessel sank in less than ten minutes. The "Sepia" was an iron barque launched at Hartlepool U.K. in 1864.
The wreck lies 2.9 km offshore between Carnac and Garden Island.The site is very exposed and is only accessible in good weather. Even then the bottom tends to be stirred up by a ground swell and the inside of the reef is usually not very clear, about 6M visibility. The wreckage is heavily broken up with plenty of small artefacts lying out on the sand. This is partly protected inside Five Fathom Bank and is still relatively intact.
Challenger Rock, Garden Is
14M
GPS: S 32°08.500, E 115°38.830
This prominent rock is located just south east of the Leading Light Buoys for entry into Cockburn Sound. The rock comes to within a metre of the surface at low tide. It lies only 10 minutes from the Rockingham boat ramp in a fairly sheltered location. There is great fishlife around the rock and in some caves on the eastern and central parts of the reef. Average visibility is about 6M, which is pretty typical of the inshore reef.
Five Fathom Bank Reefs
This long stretch of limestone reef offshore from Garden Island can be dived virtually anywhere along its length. It has to be found with GPS and sounder as often it's just below the surface and betrayed only by rising swell. The area is very exposed and can only be dived in very calm weather.
Seaward Reef
This is merely one outcropping of the extensive Five Fathom Bank. The diving is on scattered limestone reefs and bommies. Like the rest of the bank it is very exposed and requires a calm day to visit. It is affected by inshore currents making it inexplicably dirty or clear for no apparent reason. The inner side of the reef is calmer and usually has better visibility.
Wreck of the "Orizaba", Five Fathom Bank
12M
GPS: S 32°16.978, E 115°37.595
This huge 3325 ton Orient Liner is one of the largest wrecks in Australia. She ran aground and remained intact for many years before being smashed by the swell. This large wreck has been reduced to a collection of crumpled steel, but she is teeming with life. There are huge schools of buffalo bream and clouds of bullseyes. Lots of reef fish species inhabit the wreck along with Port Jackson sharks. The conditions
can be uncomfortable when swells are over 1M, meaning that she is normally dived after several days of easterly weather.
Bells Beach, Rockingham
13-17M
This easy dive is in a sheltered spot favoured by dive courses. It has a good representation of smaller local marine life. The silty bottom can get easily stirred up and turbid and visibility averages about 3 metres. Access is from the end of Flinders Lane. Enter the water and head for the marker buoys about 50 meters from shore.
Wreck of the D9 Dredge "Parmelia", Cockburn Sound
13M
GPS: S 32°11.664, E 115°44.516, or
-32.194148 115.742084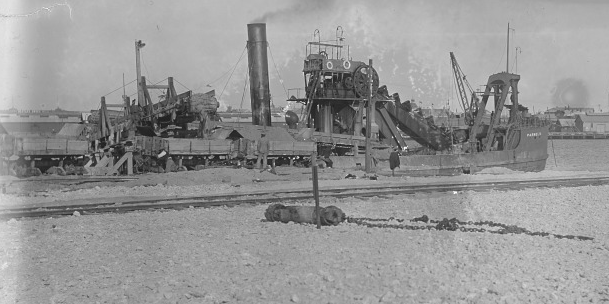 This dredge hopper barge is about 30M long and sits on a silty bottom 1mile offshore in Cockburn Sound. Some compartments are intact but they are full of silt and penetration should be avoided. It is a good dive during the day, and an exceptional night dive. Many forms of marine life come out, including snapper, trevally, stingrays and nudibranchs. She was built by the State Government at Fremantle in 1930 and recycled the old dredging equipment out of the original "Parmelia 1″.  She was originally named the "Parmelia", but later her name was changed to "D9″ when she was bought by private owners and converted to a suction dredge for the excavation of the channels at Kwinana. D9 sank in the sound in 1962 under suspicious circumstances.
Point Peron
8M-12M
The Shoalwater Islands Marine Park provides a number of dive sites with Point Peron providing easy and accessible shore diving. Entry is from the car park at the end of Point Peron road where a sandy beach provides access to some spectacular limestone formations. On the eastern side of the point there is a lot of shallow seagrass that is good for beginners and photographers of smaller shells and fish. The southern beaches tend to be slightly more sheltered than the northern beaches. They are still silty and easily stirred up after rough seas. On average days the visibility is about 8M. The inshore area is good for snorkellors with nooks and crannies to explore and some smaller fishlife. The diving is better on the outer parts of the reef on the western side where a fringing weed-covered limestone reef provides shelter for small fish and colourful marine life. Swim 100M on a heading of 300 degrees to the reef edge. Here there are lots of crevices and swimthroughs packed with marine life. Cod and herring cale are common, but most fish are small. There are plenty of Rays, nudibranchs, and from time to time Dolphins.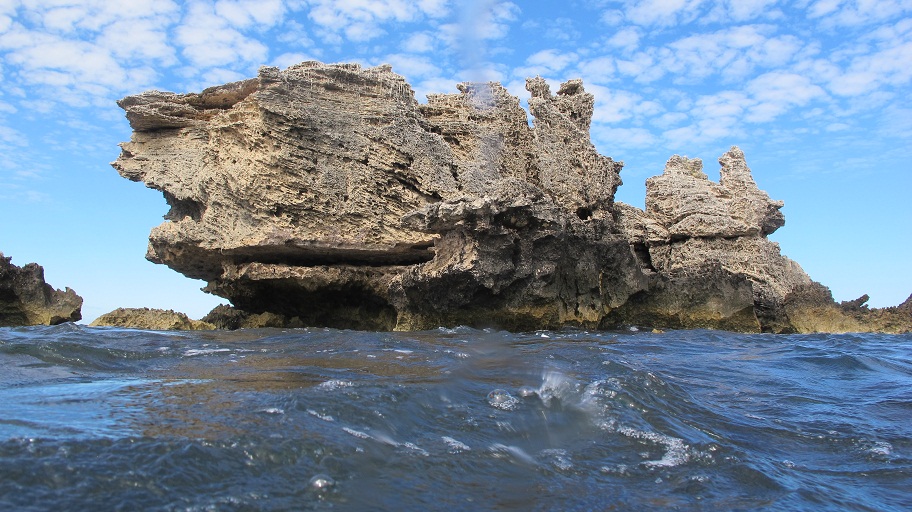 Penguin Island
3-5 metres
This island has a fairy penguin rookery. It is connected to the mainland by a sandbar, but this is potentially dangerous way to get there and the area should be visited by boat. The best spots are to the north and south of the island and the low limestone reef is similar to Point Peron. There are small caves and overhangs to explore. Like all coastal sites off Perth, the visibility is poor after swelly weather.
Saxon Ranger
20M
In 2005 this 400 ton 38m tuna fishing vessel was scuttled in Safety Cove, SE of Penguin Island, as a dive site. She was built as an icebreaker at the end of WWII and called the "Atlantic Seal". Later taken to Australia she went ashore in a storm and became derelict. The abandoned ship was seized and sunk as a tourist attraction. The wreck is intact, full of machinery and covered in sea squirts. Light penetration is good as many holes have been cut in the hull. The interior spaces can silt up quickly after careless fin action. Visibility is variable and the water can be milky. The wreck is home to lots of moonlighters as well as trevally and bullseyes.
Murray Reefs
4-6M
This long ribbon of limestone reef stretches from Mandurah to Warnbro Sound. These reefs are quite exposed and visibility can be poor after heavy weather. For this reason they get less diver traffic than more northerly sites. The reefs are covered in Ecklonia radiata seaweed, but also have plenty of overhangs and crevices for delicate marine life like gorgonia seafans. Fishlife is also good.
The Sisters, Warnbro Sound
8 Metres
S' 32′ 21.300 E' 115′ 40.900
This area is good site for beginners who want to get away from the shore. It has plenty of marine life including many types of wrasse, rays and nudibranchs. Anchor to the western side of reef and swim into the centre of the reef with ledges and caves. You are likely to be buzzed by the resident seals.
Waikiki Beach
9M
Find a car park next to the toilet block. Walk down the ramp and swim out to just past the swimming platforms. This shore dive consists of a badly dispersed and buried old 10M x10M artificial reef. Originally the site had chairs, benches, swing sets and tyre reefs but only a few minor items now remain. Its main claim to fame is that it has attracted a number of large lionfish. It is quite sheltered from strong northerlies in Warnbro Sound and is used as a sheltered alternative dive.
Wreck of the "Highland Forest"
6-8m
Approx 32°23.766 115°40.798
This vessel was wrecked in 1901 on the first reef chain south of Point Becher. Author Joseph Conrad had sailed in it previously as second mate, the experience becoming an inspiration for one of his novels. The vessel was an iron barque built in 1884. The wreckage lies on a shallow reef over a 30 x 15 metre area. The bow of the vessel is still intact among a jumble of iron on the reef top, with the vessel's iron sides collapsed outwards. Good weather is needed as she is exposed to the swell.
Wreck of the "James Service"
3-10M
GPS position: Lat. 32º 27.48′ S Long. 115º 39.85′ E
The 153.9 ft (46.9 m) long iron barque "James Service" was built at Glasgow in 1869. She was used for trading between Melbourne and Calcutta. In 1878, she set sail from Calcutta with a cargo of 3 000 cases of castor oil, 1?000 bales of sack bags and 600 bales of jute for Melbourne. In a severe storm she strayed too far north of Cape Leeuwin and struck Murray Reef, on the southern most reef shoal before Mandurah. There were no survivors. The wreck went over the reef into the more sheltered eastern side of the reef and is more intact than other wrecks in the area. The wreckage consists of framing scattered over an area 55 m long by 12 m wide, with an west-east orientation. While much of the plating has disappeared many of the frames are still clearly visible in the bow area. The stern is more intact on the sand and rises to within 3M of the surface.
Roberts Point, Mandurah
2-5m
This dive is next to a channel for boat traffic so, be careful not to go beyond the channel marker and display a dive flag.  You can just walk over the reef and a cautious entry into one of the gullies.  The area has some nice small swim-throughs harbouring smaller marine life including occasional sea dragons. The area is relatively exposed and suffers from poor visibility in seas over 1m.
Blue Bay, Mandurah
4-8M
Entry and exit is easy, the only thing you need to be careful of is the steps you have to take up and down from the beach. The site is relatively exposed and visibility can be poor after swells in excess of 1 metre. The site has some interesting small marine life. Blue Bay has some great swim through's and caves.
Wreck of the "Carlisle Castle", Coventry Reef
12M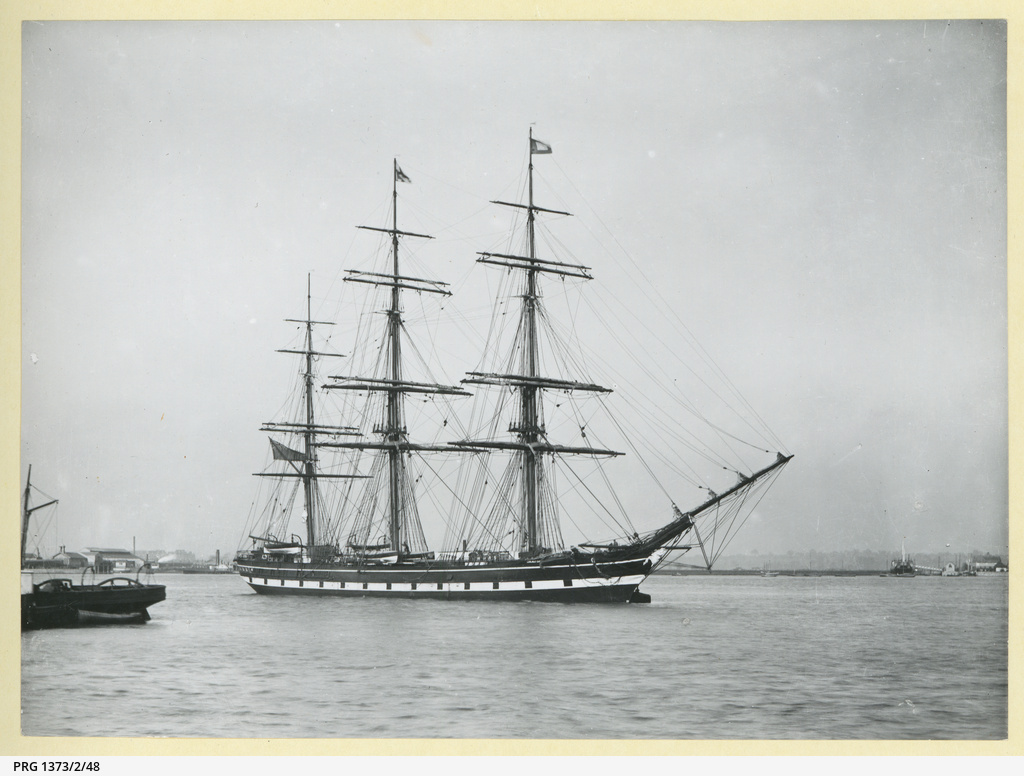 This 1484 ton sailing vessel hit Coventry Reef in 1899 during a Force 10 storm that also saw the "City of York" wrecked on Rottnest Island. All hands were lost along with a cargo estimated at between £40-50 000. The reef is easily found because it is exposed and always breaks. It can only be dived in very favourable weather. Navigating past Five Fathom Bank on the way to get there might take some planning. The wreck is clear of the surf on the north side of the reef. Weed-covered shattered iron wreckage is found on the site along with household items and building material that formed part of the cargo. The plates make little caves in the reef for more delicate life.